2023 September 11 • Monday
The 795th Soundtrack of the Week is this CD of music from Jacques Tati films.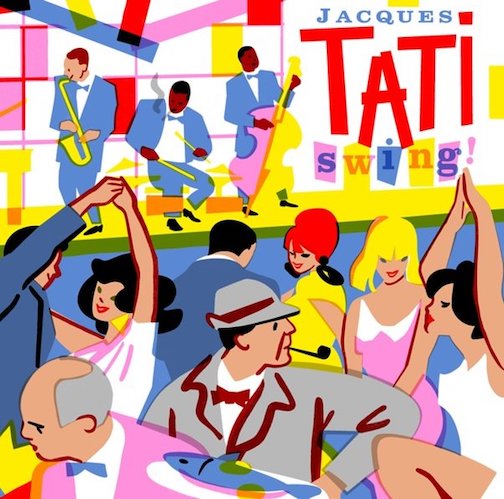 The score for Jour de Fête, by Jean Yatove, is mostly breezy 3/4 accordion-driven cues, though there are some nice electric guitar bits as well as a player-piano piece.

Les Vacances de Monsieur Hulot is represented by four jazz combo pieces. Three of them, by Alain Romans, are Peter Gunn-ish in their late-night, post-bop swing and use of electric guitar and vibes. The other, by Maxime Saury, looks back more to an earlier hot jazz era.

Franck Barcellini contributes three breezy and cheerful numbers for Mon Oncle while Georges Doumenq is responsible for the playful and perky "Voitures Ballet". A frenzy of percussion and an unusual organ sound kick of the music for Playtime with an Alain Romans-written piece, which unexpectedly settles down into a flowing and lyrical cue complete with wordless choir. David Stein has a cue which starts as solo piano, appropriate for a hotel lobby, before a guitar joins in for a waltz.

James Campbell's contribution is more crazed percussion and organ and is considerably more out there then you might expect.

The remaining pieces are by Francis Lemarque and range from Mancini-like small group jazz, to very "French" accordion-powered compositions.

The last two films represented, Trafic and Parade are both scored by Charles Dumont, who shows a talent both for catchy jazz soundtrack music as well as ethereal vocal numbers and yet more accordion work-outs.
---