2023 December 11 • Monday
Happy birthday!
For the 808th Soundtrack of the Week it's Jerry Reed with Smokey and the Bandit!.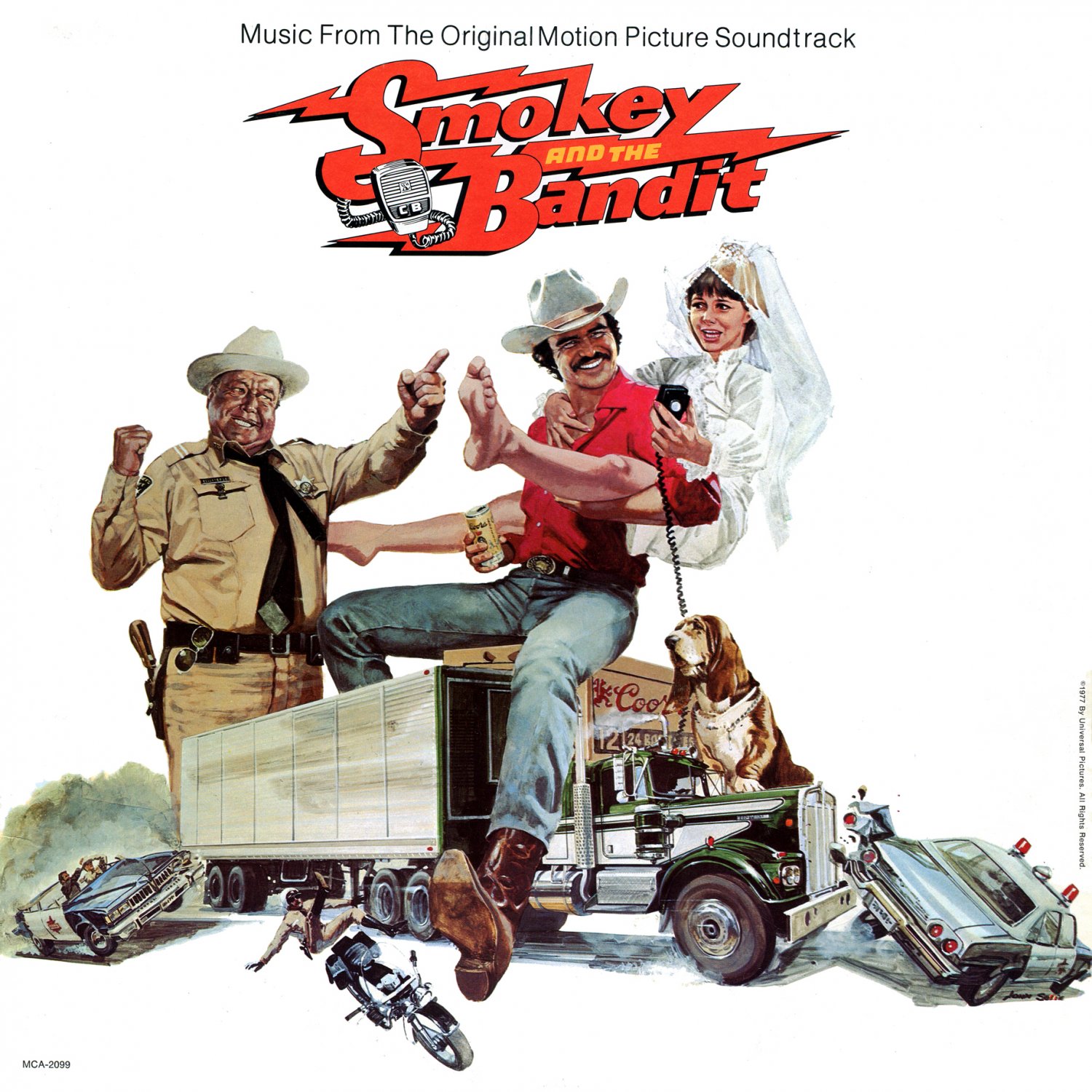 It starts with Jerry Reed singing his song "The Legend", a laidback number with guitar and banjo and lyrics covering some of The Bandit's other feats. "West Bound and Down" is a great up tempo driving song from Reed that's probably familiar to a lot of people and is the theme song for the movie as well as being one of my personal favorites. "We've got a long way to go and a short time to get there" is something of a mantra for me at times. The pace slows for the sultry, bluesy and harmonica-led song "Foxy Lady", which also features some nice fiddle playing. Ervin T. Rouse then delivers a very fast-paced instrumental version of "Orange Blossom Special" with some especially nimble lap steel and harmonic breaks as well as some call and response from harmonica and fiddle. Then Reed returns with another song mythologizing the movie's hero, a mid tempo waltz called "The Bandit": "Bandit, you're the joker in the deal of the cards". "March of the Rednecks" isn't a march, not musically, anyway, but a sprightly country rock instrumental by Bill Justis, followed by another Justis instrumental, a straight country instrumental at a more relaxed place that has a plaintive, lonely feel to it. Jerry Reed comes back for "East Bound and Down", basically the same song as "West Bound and Down" but going the other direction, obviously. Then there are four more Bill Justis numbers. "The Bandit" is a calm instrumental melodically similar to "On Top of Old Smokey" and with a slick electric guitar sound. "And the Fight Played Out" is a solid country instrumental with great fiddle and steel guitar playing while "Ma Cousin Plays Steel" is more of a country boogie. Wah-wah guitar, strings and horns come in for "Hot Pants Fuzz Parade", a suite of score moments that range from the martial and comedic to the romantic and the frenetic. There's a reprise of Reed's "The Bandit" at the end and some CB dialogue from the movie scattered throughout.
---
2023 December 08 • Friday
It's been a while since I sat down and listened to a Jimi Hendrix live recording, so I gave a listen to the recently released Hollywood Bowl: August 18, 1967 album.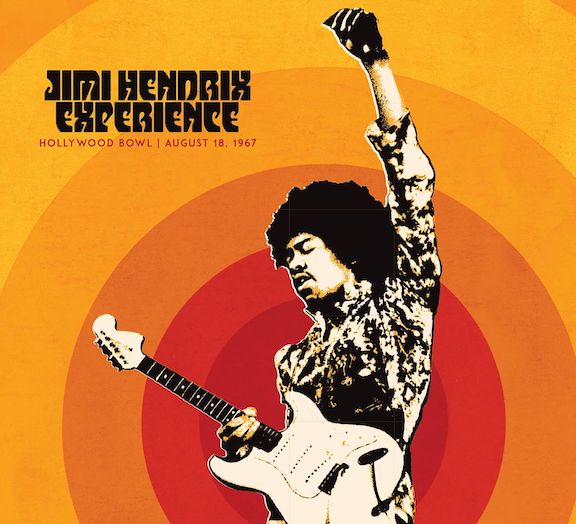 After an introduction by a radio DJ, Hendrix tells the audience that "We don't mind if you laugh as long as you laugh in key," which is a good line, if you ask me.

They start off with a very quick run through of "Sgt. Pepper's Lonely Hearts Club Band", which is okay, no big deal, kind of like an amuse bouche before we get into what we're there for. This happens immediately in the next song as Hendrix kicks off an energetic take on Howlin' Wolf's "Killing Floor". The bad news is that you'll notice that the guitar isn't nearly as present in the mix as it should be. The sound quality in general is decent but there needs to be a lot more guitar. The good news is that this gives you a chance to admire how good Mitch Mitchell's drumming is, what a good partner for Hendrix's guitar and how personal to Mitchell. The guitar is more audible in "The Wind Cries Mary", since it's a quieter song, and once again, the faded guitar shifts the focus to something else, in this case Hendrix's voice, which is lovely here, relaxed and assured and just perfect. I don't think he himself made any claims about being "a singer" but as a singer he's underrated. "Foxey Lady" is next, after tuning, perfectly fine rendition, the guitar is clearer here and the playing is great, as you'd expect. Noel Redding introduces the next number, amidst what sounds like some technical difficulty noises, Muddy Waters's "Catfish Blues". The guitar and drums really stretch out here and, thankfully, it's less of a struggle to hear the guitar, though I'd still like to hear it more. With "Fire", the music takes a step away from blues and toward… what, exactly? This is Hendrix standing at a crossroads of blues, soul, psychedelia, pop, rock. Let's just call it music. For some reason this song doesn't seem to be as esteemed as several other Hendrix numbers but I think it's more interesting than some of those. Then there's a cover of Dylan's "Like a Rolling Stone", which Hendrix really makes his own—not a simple matter but he navigates the twists and turns of the lyrics as if they're just coming to mind in the moment as an expression of his own feelings. Which perhaps they are, considering that he dedicates it to every member of the audience. After that comes "Purple Haze". It's not as good a song as "Fire". It provides opportunited for Hendrix and Mitchell to go as far out as they want and the links with sex and drugs completes the classic trinity. But nonetheless, this isn't a song I never tire of hearing. Another one I can get tired of, "Wild Thing", wraps up this recording. Fortunately Hendrix is really "on" here, with one of his best feedback-drenched intros. When the band launches into the groove you can sense the stirrings of heavier, sludgier music as yet unborn. Some people have an influence that's undeniable and it's irrelevant whether you like them. Once they got here, they never left and they live on in many who came after. I love Hendrix and will buy pretty much everything that gets released. This particular recording is closer to the Completist end of the spectrum, mostly because of the sound quality. But I'm very happy to have it.
---
2023 December 06 • Wednesday

One of the Oxford American music issue CDs from a while back had a song called "Touch the Sky" by a band called Black Pumas. I loved it and got the record, which had another song, "Colors", that I also loved. The whole record is great but those two songs are the hits for me.

Now their second album, Chronicles of a Diamond, is out and I wondered if it could be as good as the first one. It turned out to be much better, not a follow-up but a leap forward that lands on all four feet.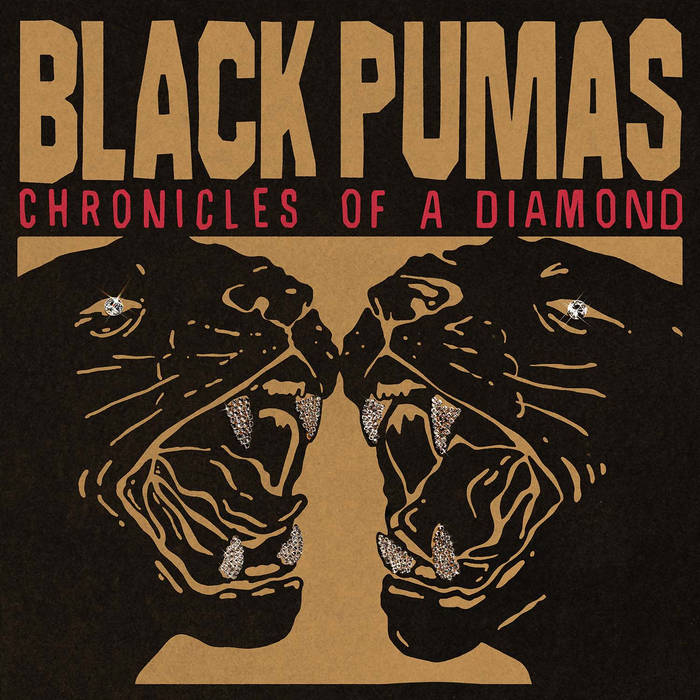 The production rewards close listening but it's also crafted in a way that everything comes through no matter what ears you're using. The grooves are deep, solid and unstoppable.

The lyrics can be thoughtful or playful or inspiring. It's tempting to say that every song is my favorite but in reality it's more like that there are only a couple that aren't my favorites. But let's emphasize these few: "More Than a Love Song", the opening track, with colossal backing vocals, brilliantly layered instruments (and perhaps some samples), fuzz guitar and impressive lyrics delivered in a 2023 meets 1973 sort of style; the title song, with heavy soul feel, thudding lower end and devastating reverb guitar; the hypnotic and relentlessly driving 6/4 "Rock and Roll". But it's really the whole record. I've listened to it several times. It's right here!
---
2023 December 04 • Monday
The Morton Stevens Collection Volume 1, which contains Stevens's music for The Disappearance of Flight 412 and The Strange Possession of Mrs. Oliver, is the 807th Soundtrack of the Week.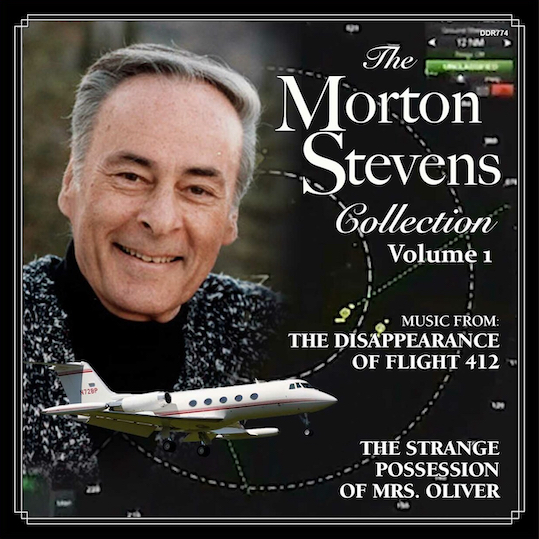 There were both 1970s TV movies, the first being about Air Force pilots encountering a UFO and the second about a woman who thinks she's adopting an alter ego but might actually be on the bring of otherworldly possession. The Flight 412 soundtrack does a lot with the military setting, with snare drum dominating many of the cues, but also uses other percussion a lot and exploits the dramatic potential of rests. There's also some great dissonant and disorienting writing for strings and winds, opening the door for eeriness. The Mrs. Oliver score alternates sunny Californian music with unsettling sections that alert the audience to the potentially dangerous undertones of the story. The "Funeral Nightmare" cues make this fairly explicit, with ominous organ music. The three pieces of "Disco Muzak" source music are righteous.
---
2023 December 01 • Friday
Barbara Comyns's Our Spoons Came from Woolworths is probably the only book that ever hooked me on its copyright page.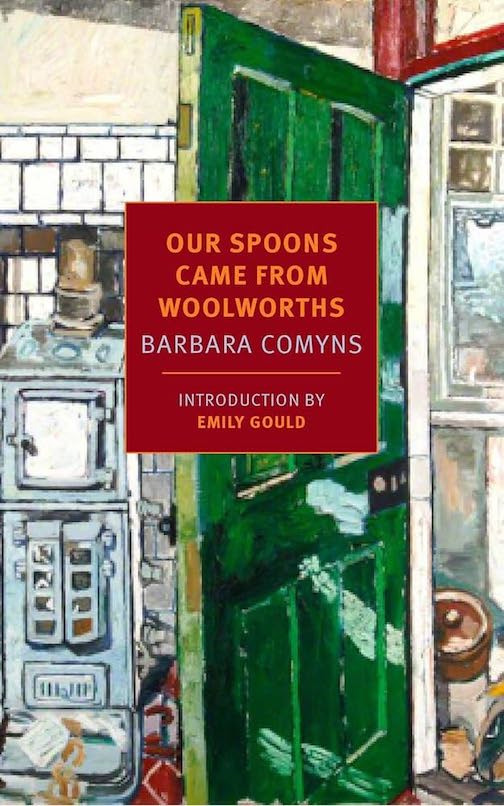 I always look at the first line to see if it's an invitation or a warning but copyright pages don't usually do much for me.
The copyright page for this book, however, begins with the following notice: "The only things that are true in this story are the wedding and Chapters 10, 11 and 12 and the poverty".
The first line also invites: "I told Helen my story and she went home and cried".
As for the rest of the book, it's a slim volume, consistently understated and thoroughly devastating. The narrator, Sophia Fairclough, has an authorial voice that blends alienation, irony and deadpan description so effectively that it pretty much defies description.
The parts of the book which are asserted to be true are truly horrifying but walk hand in hand with comedy, romance, class tensions and Bohemian living as well as some fantastical elements: a ghost and a pet fox, for example.
While Sophia's life seems to amount to a series of rooms and dull employment, the pace of the story is tremendous, the quotidian on stampede.
Emily Gould, in her introduction to the New York Review Book edition, expresses the sensation perfectly as a "destabilizing inconsistency of tone".
There are characters named Bumble Blunderbore and Peregrine Narrow but by the time you meet them you probably won't do much more than blink in acknowledgment of yet another strangeness.
Sophia herself seems to have been dropped into Depression-era London from another planet and perhaps this is the power of the book, that so much is flattened into strangeness and equivalency. And what about her name? Suggestions of wisdom, of course, but also a fundamental goodness, cut from fair cloth. This checks out.
She reports events very plainly and the effect can be like whiplash. For example, after telling her lover that she's pregnant with her child and, having already had a horrible experience with abortion, is resolved to keep this baby.
l must have sounded rather fierce, because he put on a very sad face, then put his face in his hands, but he cheered quite soon and said, "Perhaps it will be born dead."
Quite a bit is implied but several chapters, the aforementioned true ones, are brutally frank about the conditions of giving birth in a public hospital in the time and place of the story. There are several other tragedies and privations as well as an indescribably sad low point to which Sophia falls, through no fault of her own.
If it's ultimately uplifting, this is because of the brilliance of the creation itself, the wild rush of the prose and the assured steering of its author. I didn't want it to end but once it did—and it's a short novel—I was not only satisfied but also pleasantly exhausted.
It's a very unusual, exhilarating and stimulating book.
---