2023 September 04 • Monday
The 794th Soundtrack of the Week is Henry Mancini's music for Peter Gunn. Again! However many different recordings there might be of this repertoire, it's not enough. This time around we have Aaron Bell and His Orchestra paying tribute.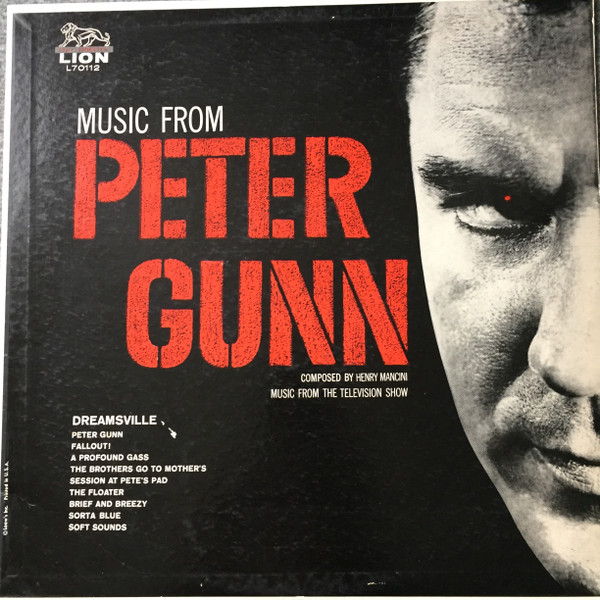 The LP doesn't have much to say about the band but, uh, some website I looked at asserts that in addition to Bell on bass—he also played with Duke Ellington, Teddy Wilson and Lester Young, among others!—we hear Seldon Powell on flute and tenor sax, Kenny Burrell on guitar, Ray Bryant on piano and Eddie Costa on vibes. These are some of my all-time favorite musicians playing some of my all-time favorite music, so…. The album starts with what I consider to be an error in judgement, or at least a decision not to my taste. The famous Peter Gunn theme is done in an airy and syncopated style. This might have been intended to make it more "jazzy" but it sacrifices the essential mood and atmosphere of the composition, changing it from late-night menace to early-evening breeziness. No such complaints about any of the other tunes, though. These are brilliant interpretations with fantastic playing from all involved. I wish I knew who the drummer was.
---