2023 September 01 • Friday
You can always count on Claire Daly. I wouldn't run to buy a new recording of jazz standards performed by most people but since this is Claire's group and Claire's record, there was no hesitation.
And sure enough, VuVu for Frances is absolutely brilliant and has been wearing out the turntable here at Gutbrain Headquarters.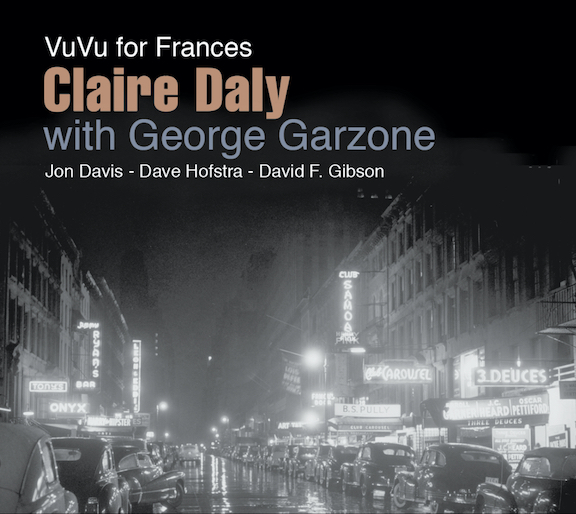 Daly plays baritone sax, as usual, and is joined by the great George Garzone on tenor, Jon Davis on piano, Dave Hofstra on bass and David F. Gibson on drums. The album was recorded as a tribute to Claire's friend Frances, a 98-year-old "consummate New Yorker and life long jazz lover". The program is exhilarating, ranging from a lively "Sweet Georgia Bright" to a mesmerizingly dreamy "Mood Indigo". And there are a few surprises as well. You don't usually hear something like "Harlem Nocturne" in a program of standards, and several of the tunes were unfamiliar to me. Another surprise might be Garzone's "inside" playing. He and Daly have known each other for decades and have a truly inspiring connection you can hear, working together with astonishing sensitivity and energy. On one tune, "The Lonely Goatherd", they even go outside the lines a bit for a bit of a blast off into free-ville. And it's absolutely wonderful. But there's no reason just to take my word for it. Go get it!
---