2021 February 03 • Wednesday
Books about soundtrack music don't get too much more specific than Aaron Lupton and Jeff Szpirglas's Blood on Black Wax: Horror Soundtracks on Vinyl.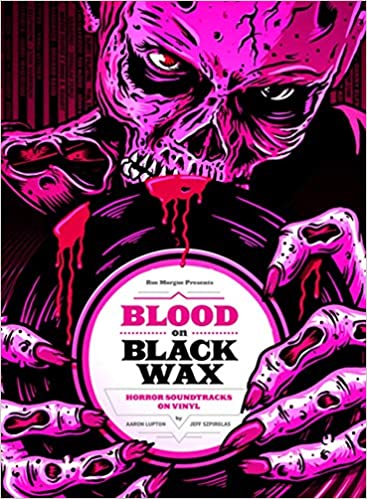 It's a beautiful volume that celebrates the presentation of scores as well as the music itself. Some of the LP covers are quite brilliant and each one take up most of the page (maybe 75%) so you can really admire them.
It wasn't clear to me how the authors chose to sequence their articles. The book is divided into seven sections—"Supernatural Horrors", "Savage Science Fiction", "Creature Features and so on—but within those categories the different movies aren't in chronological order or alphabetical order or composer order or any other order I noticed.
It doesn't really matter. It was both educational and inspiring to read and it left me wanting to revisit certain films and/or scores and to introduce myself to others.
Lupton and Szpirglas even went the extra mile beyond researching the soundtracks to getting exclusive interviews for this book with people such as John Carpenter, Fabio Frizzi and Harry Manfredini.
The only stone left unturned was to hire a proofreader to clean up typos and such. I hate to mention it but there were quite a lot of them.
Don't let that dissuade you, though. This is a great book soundtrack lovers, horror lovers, vinyl lover, possibly even book lovers!
---