2012 June 13 • Wednesday
Now I've got See Hear on the brain. Here are two photos of me on the job at that venerable institution.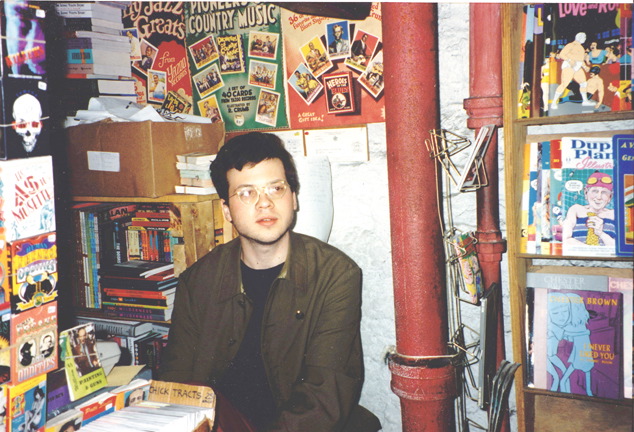 Places like See Hear basically were websites back in those days. As much of a bonanza as the internet is these days, I miss making pilgrimages to cool shops with obscure stuff. (There are still places like that in Japan, cash only and therefore not online.)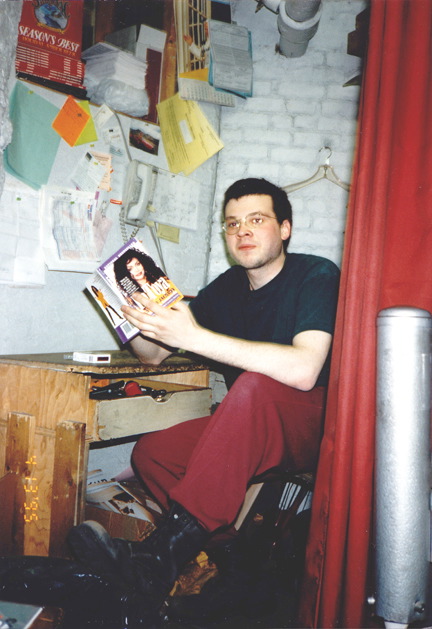 The first photo showed me behind the register, but here I am at the other side of the retail store. (The wholesale/distribution business that was a big part of See Hear was run from a room in the back.) I'm wearing sweat pants, as I did every day for years in the mid '90s. In case you're wondering, I'm reading La Toya Jackson's autobiography and that's a pack of Silk Cut on the desk (because I had been a Hellblazer fan).
---