2021 February 05 • Friday
After Aaron Lupton and Jeff Szpirglas published their book about horror soundtracks on vinyl, they followed it with Planet Wax: Sci-Fi/Fantasy Soundtracks on Vinyl.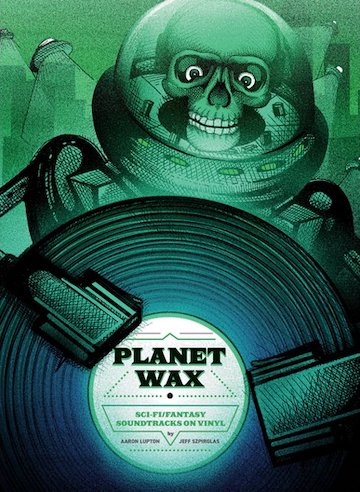 This is pretty much the same book, although of course the content is all new.
But it's just as lovely a volume and does just as much to bring the reader's appreciation to art of the album cover as to the music itself.
And once again the research is impressive, particularly for such short reviews. Always of interest are the interviews conducted exclusively for the book, this time including composers such as Christopher Young, David Newman, Stu Phillips and Brad Fiedel.
Hey, it's even got Xanadu in it!
---