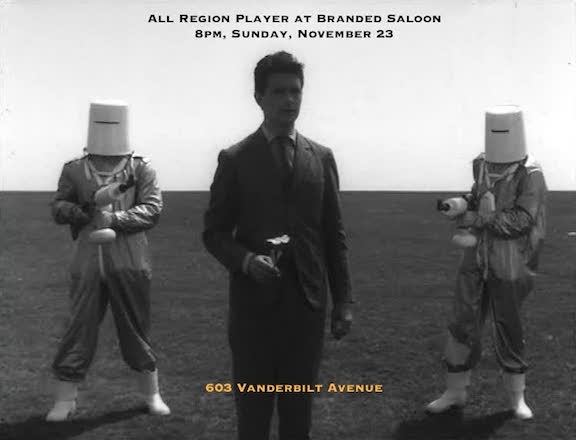 ---
2014 November 17 • Monday
This re-recording—brilliantly executed—of John Carpenter's score for Assault on Precinct 13 is the 345th Soundtrack of the Week.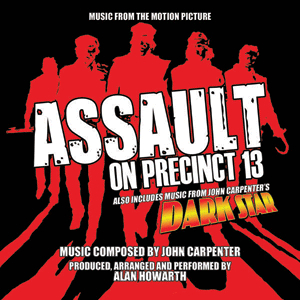 There's not too much to say about it. A slinky and menacing bass line, a mesmerizing rhythm track and some melodic synth textures. This describes almost every cut on the CD.
Some exceptions are the lonely, bluesy "Precinct 9, Division 13", "Julie" and "Walking Out" (practically the same cue) and the flat-out horror sounds of "Wrong Flavor" and "Sanctuary". I wouldn't be surprised if Jan Hammer was influenced by this.
Also included in this release is Carpenter's music for Dark Star, but more on that later.
---
2014 November 14 • Friday
The final book in the Carter trilogy, Jack Carter and the Mafia Pigeon, takes the humor that distinguished the other two books and runs with it.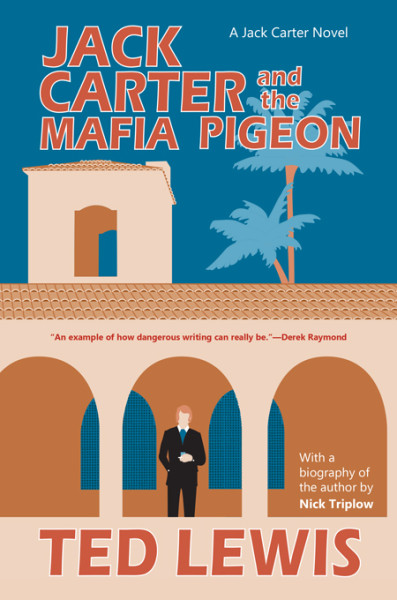 Competent and level-headed, Carter has always been a grown up in a world of children. This third book makes him the babysitter for a host of really poorly behaved adult brats, which is the main source of the comedy. The rest of it comes from the old reliable fish out of water scenario. Carter finds himself not in the London he knows and loves but in Spain, enduring all manner of things he hates (planes, driving, tourists, etc.).
Ostensibly sent on vacation he finds he's sharing his bosses' Spanish villa with a neanderthal-like American mobster. As bad as that is, things only get worse as other irritating people show up to join the party.
There isn't as much action as in the first two books but it's still very enjoyable, well written and alternatingly funny and disturbing. There is some foreshadowing of events in Jack's Return Home. Several references to British culture and sport of (presumably) the time went over my head. The first line is "The rain slides down my bedroom window".
---
2014 November 12 • Wednesday
Soho Crime has done the world a big favor by reprinting all three of Ted Lewis's Carter novels. I read Jack's Return Home (Get Carter) a while back and was blown away by how good it was. Didn't seem to be much hope of a sequel, though, if you know what I mean. The other two books in the trilogy were out of print and quite expensive so I deferred hope of finding out how Carter comes back.
Now I know. He doesn't. Jack Carter's Law and Jack Carter and the Mafia Pigeon both take place before Jack's Return Home. And Jack Carter's Law is at least as good as the first book in the series.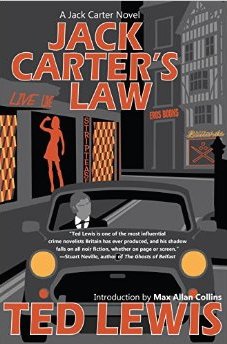 Carter is the lieutenant to a couple of crime boss brothers. The brothers aren't too bright and they need Carter to run things for them. Lucky for them Carter is smart, experienced, tough and pretty damn unshakable.
Max Allan Collins, in an introduction to this reprinting, remarks that Carter makes Richard Stark's Parker "look like Rebecca of Sunnybrook Farm". This doesn't seem fair to me. Carter and Parker are different but I think they would work together just fine. They share most of the same priorities and are both extremely competent and in control of themselves.
In Jack Carter's Law Carter's employers are about to lose everything, thanks to an informer who's handing the keys to the kingdom over to the police. Carter is like a gale-force wind blowing through London, trying everything he can think of to turn the situation around.
Not only does Lewis write scenes of action and violence in a dazzlingly understated fashion, he also gives Carter wicked senses of humor and irony. These two are not overdone. You won't be mistaking Carter for James Bond or Arnold Schwarzenegger.
I was quite sad to reach the last page. Good thing there's another Carter book! The first line of Jack Carter's Law is "The parked Rover shudders and sways in the wet wind that races down Plender Street".
---
2014 November 10 • Monday
The score for The Cosmic Man, with music composed by Paul Sawtell and Bert Shefter and released by Monstrous Movie Music as half of a two-CD set (with Sawtell & Shefter's music for Kronos), is the 345th Soundtrack of the Week.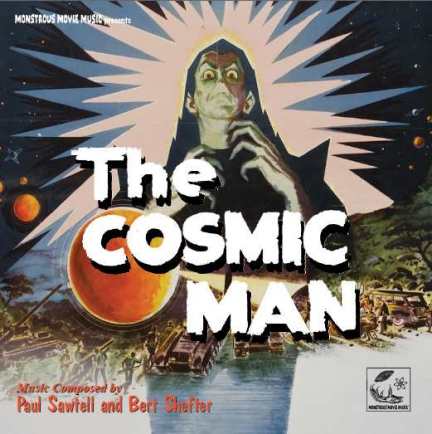 At first listen to The Cosmic Man, I thought it was one of the greatest theremin records ever. Apparently, however, there's no theremin on it at all. The electric violin can produce very similar sounds and does so here (and on Kronos).

The music in The Cosmic Man is very clearly marked by mood: danger, suspense, romance, action. What's most impressive about it is how effectively these moods are sustained, drawn out for surprisingly long sections without losing the listener's interest. And anytime something extra is needed, the electric violin is there!
---
2014 November 07 • Friday
It's always nice when there's another Coin-Op book!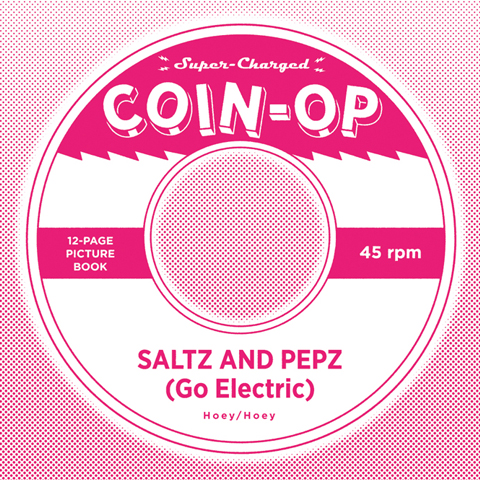 The Hoeys are on their way to being national treasures, if you ask me. Their latest "single" is about two guitar-playing dogs who freak out a folk festival by plugging in and turning up. The short story is told in rhyme and is charming. Get it here!
---
2014 November 05 • Wednesday
Here's another great book I found on a Park Slope street: The Rage by Gene Kerrigan.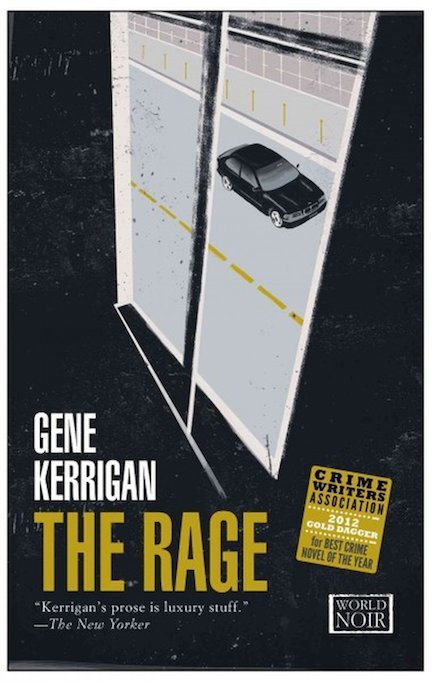 I'd never heard of Kerrigan but The Rage won the Gold Dagger for Best Crime Novel in 2012. It also combines two sub-genres I enjoy: the police procedural and the heist story. In addition there are a complex web of relationships and circumstances, a violent psycho, an unsolved case that powerful people want left alone, skeletons in closets and bloody vengeance. And I'm partial to these Europa editions. They're well made and pleasant to handle and read. Some bits of The Rage read like an echo of Ted Lewis's Jack's Return Home (better known as Get Carter). The action takes place in a Dublin reeling from being massively screwed by unpunishable finance manipulators. It's not a story about justice but about trying to balance things, doing your best and living with the consequences—if you live. After a pointless, unnecessary and overused Raymond Chandler quote, The Rage begins, "His fingers gripped the thick wooden rail, both hands clenching so hard that it felt like he might crush the wood to splinters".
---
2014 November 03 • Monday
That there was more to Henry Mancini than the famous "Mancini sound" is demonstrated quite persuasively by our 343rd Soundtrack of the Week, Mancini's music for Nightwing.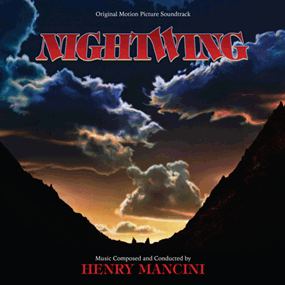 It starts with a beautifully dreamy section for harps and strings, actually a bit similar, I think, to the beginning of a Radiohead song to come decades later. Then a flute melody comes in, followed by unison horns adding some darkness to the sunny soundscape. The story of the movie is about thousands of bubonic plague-infected vampire bats that are terrorizing an Indian reservation. Mancini seems to have used some Native American instruments, perhaps the aforementioned flute, which plays the most prominent role in the score. While there are some tense and frightening passages for the attacking bats and other action-centered scenes, in general the music is ethereal, dreamy and beautiful, meditative in places. This is one of Mancini's best, though it seems never to come up in any discussion of his work.
---