2017 December 11 • Monday
As 2017 draws to a close, one of the most important soundtrack releases of the year finds its way to our mailbox. Nobody knew that this existed, not even the composer! The 495th Soundtrack of the Week is David Shire's unused score for Apocalypse Now.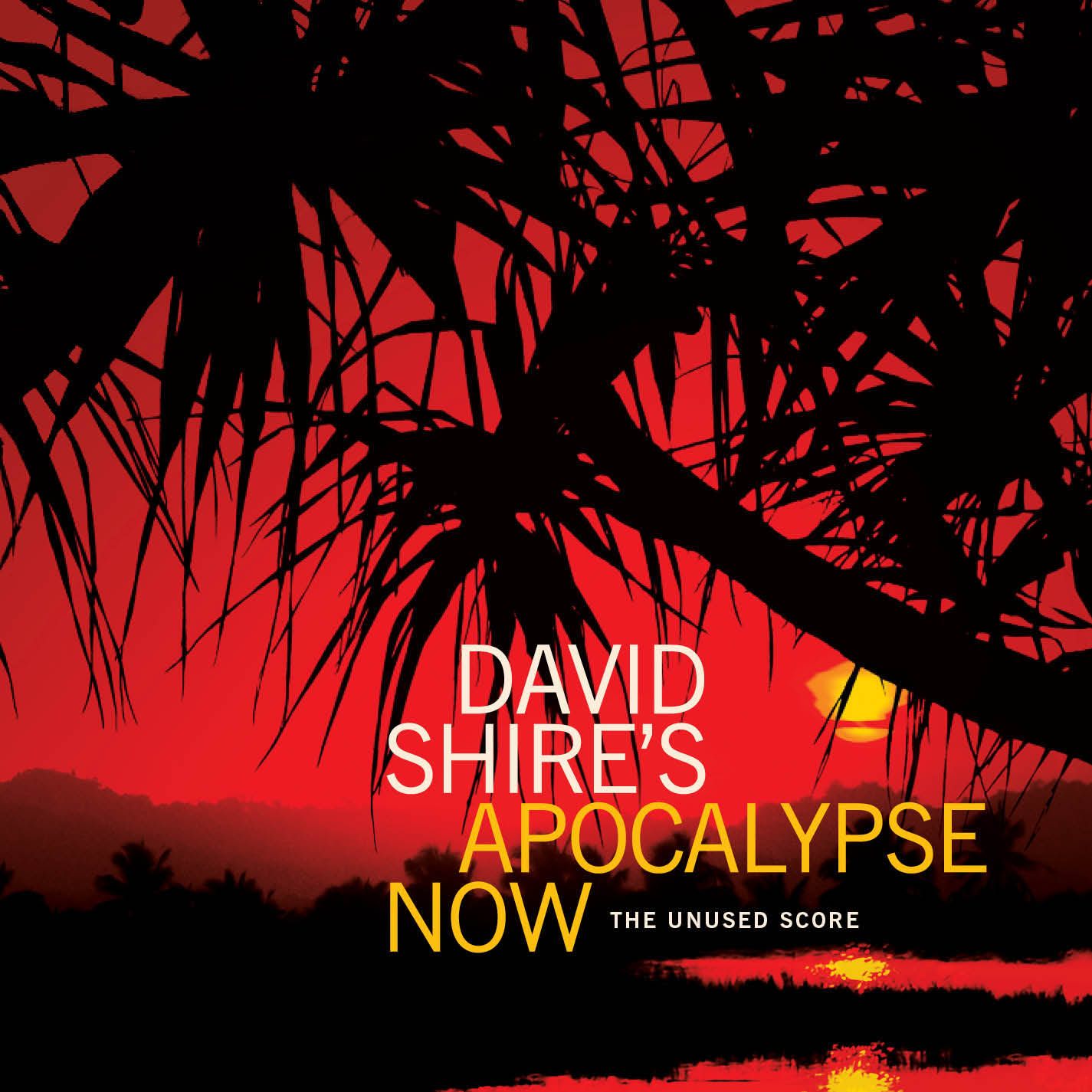 Why wasn't this used in the actual film? I don't know and it isn't clear from the liner notes, which otherwise are in depth report on how the music came to be.
Not only is Shire's rejected music one of the earliest all-electronic scores—he worked with synth pioneers to create an orchestra's worth of new electronics "instruments" and sounds—it's also one of the best.
While the idea was that the music would be cold and soulless, which is why Coppola wanted an all electronic score, the score varies between harsh, brutal, lonely and atonal and lush, moving and melodic.
This isn't really a surprise, considering how great and how versatile Shire is. Of course the music would be great and complex, but it's just incredible, absolutely beautiful and absorbing.
The discovery and release of this score is a major cultural event. La-La Land Records has outdone themselves with this one!
---
2017 December 08 • Friday
Some big news around here is the arrival of this magnificent box set of the complete works of "Weird Al" Yankovic!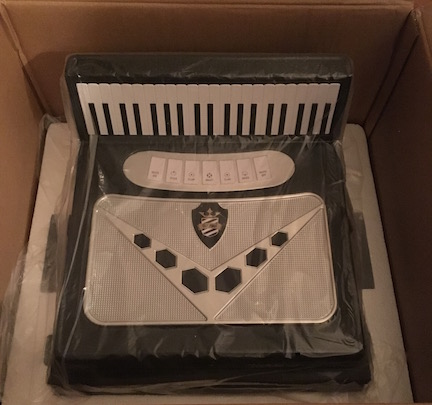 As you can see, Squeezebox comes in a freaking mock accordion!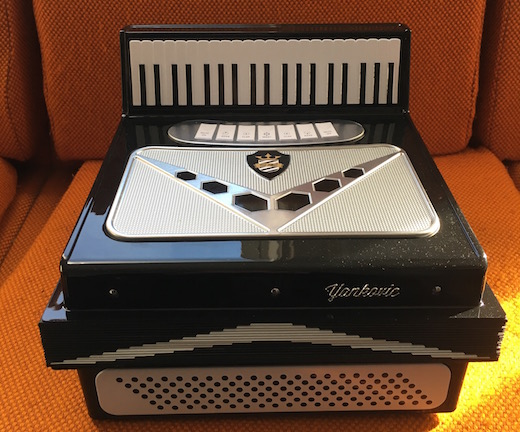 When you unbuckle it, as if it were a real accordion that you're going to play, you reveal the contents: every single "Weird Al" album ever, including an extra disc of rarities. (No "Chicken Pot Pie", though.)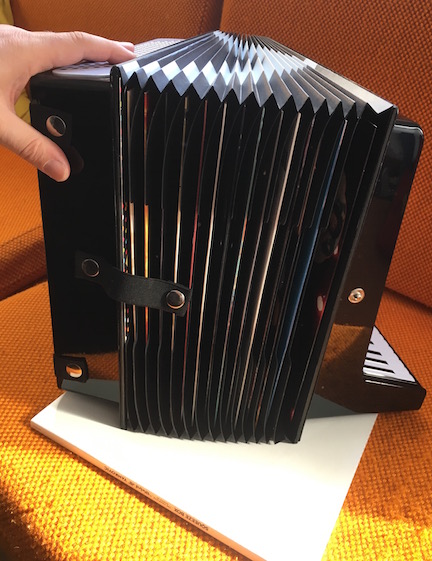 There are both CD and vinyl versions, with the CDs housed in the center of LP-sleeves so the two boxes are otherwise identical.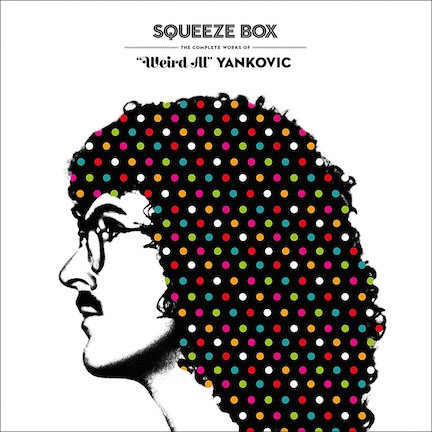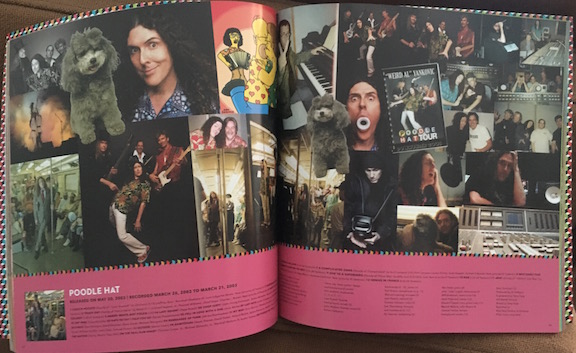 Held by the accordion straps is a large book that goes into details of the music.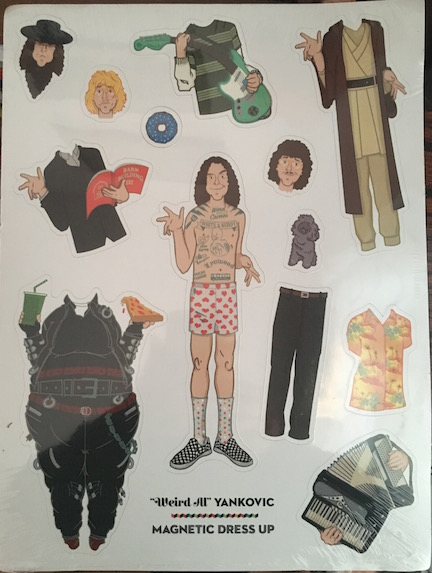 Rewards for being one of the Kickstarter backers includes the above magnetic clothing set and this handsome t-shirt.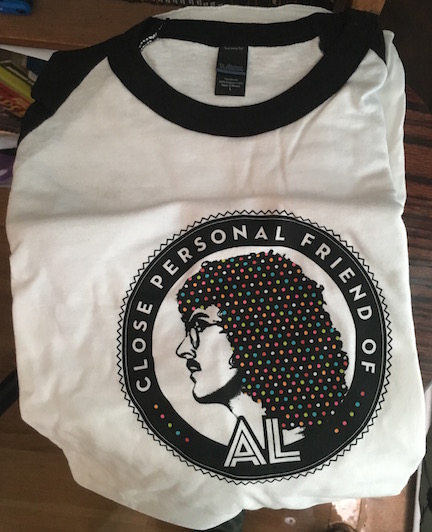 All of this is fantastic but of course it's the music that matters and the best part is having it all in one place and sounding so great!
---
2017 December 04 • Monday
The 494th Soundtrack of the Week is a double feature: two very different conspiracy films with scores by different composers presented on one CD by the invaulable Intrada label: Jerry Golsmith's music for Seven Days in May and Maurice Jarre's score for The Mackintosh Man.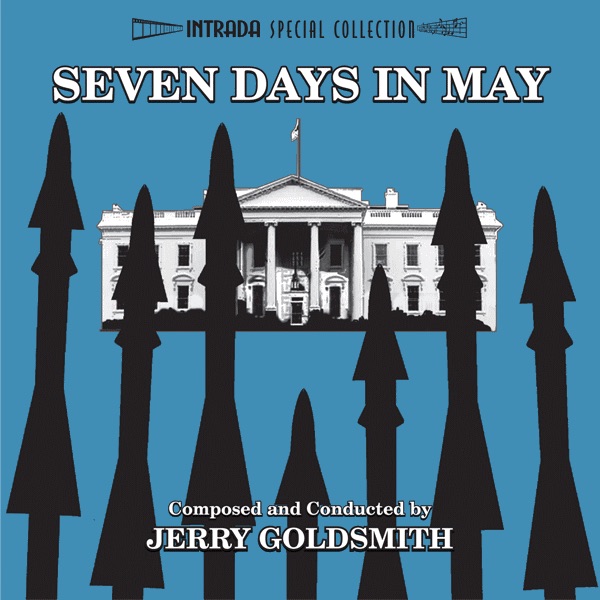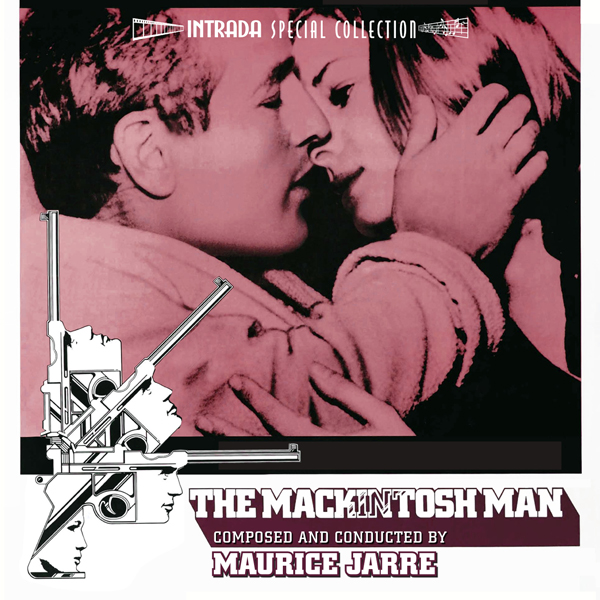 Seven Days in May is a interesting blend of thriller, procedural, detective story and chess game, as the Joint Chiefs of Staff conspire to take over the United States government by way of a military coup they've been secretly and carefully planning.
Goldsmith's music is suitably tense and unsettliny, creating atmospheres of dread and making liberal use of snare drums and other percussion to evoke the machinations of the conspirators.
(A piece of source music, a juke box dance number, isn't included on the CD as it's a remnant of the original score by David Amram, whose work was replaced by Goldsmith's. I wonder if we'll ever get to hear the rest of what Amram did for this movie.)
The Mackintosh Man has Paul Newman going undercover to bust a spy ring or something like that. It's been a while since I saw it but I remember it as being good.
The music is great, that's for sure, with the haunting main theme played on accordion and cymbalom. This piece of music does most of the work, recurring in various arrangements throughout. (And my soundtrack band covered it!)
Not only is it one of Jarre's most memorable melodies but it seems to have left an impression. The score for the recent miniseriesThe Night Manager, which has a similar plot, seemed to pay tribute to the music from The Mackintosh Man, particularly in its main title theme.
---