Walter Tevis, best known as the author of The Hustler and The Man Who Fell to Earth, is one of my favorite writers. Until recently I had read all of his novels except for one. Yesterday I finished that one and loved it.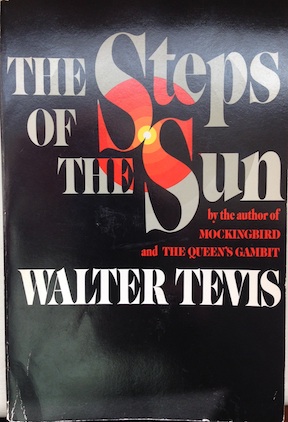 Steps of the Sun is a science-fiction novel as well as one of the best male midlife crisis novels ever written. It also has echoes of works as far apart as Homer's Odyssey and Stanislaw Lem's Solaris (and perhaps Fredric Brown's Rogue in Space).
The main character, Ben Belson, is one of the richest and most powerful men in the world but the emotional baggage from his childhood is getting too heavy to carry. He buys a spaceship—the story takes place in the late twenty-first century—and takes off for another solar system hoping to find sources of uranium, desperately needed by an Earth that's ravaged by climate change and energy crises.
What he finds out there is one story and where this discovery leads him is another, maybe even more than one. Tevis's writing zips along smoothly with considerable wit and excitement. Belson could be a preposterous character but Tevis has made him so human and complex that he's utterly believable despite being something of a pulp-fiction hero in his abilities and intelligence.
The psychological elements, particularly Belson's unresolved conflicts with his parents, creep into everything. In the first paragraph Belson remembers the "faded blue flowers" on his father's wallpaper. About a page later we learn that his captain's cabin on the spaceship is "painted pale blue as I had instructed".
It's also significant that the woman Belson loves is an actress who progresses from playing the most famous mother in Shakespeare to playing the most famous wife in Shakespeare.
There are some other literary signposts. Belson reads Henry James in distress and Mark Twain when things are going better. (The mayor of New York City is named Wharton, perhaps because Edith Wharton, in addition to writing about New York City, was a close friend of James.
This is a Walter Tevis book so Belson plays both pool and chess. (Belson at one point mentions "getting weary with Henry James's games of ethical chess and of people who responded to moral crises by not finishing sentences.) The title of the book is from William Blake.
The first line is "When they knocked me out I regressed like a shot to my childhood on Earth and stayed there in a kind of wakeful dream for two months".
---
The 314th Soundtrack of the Week is Kenny Graham's music for The Small World of Sammy Lee.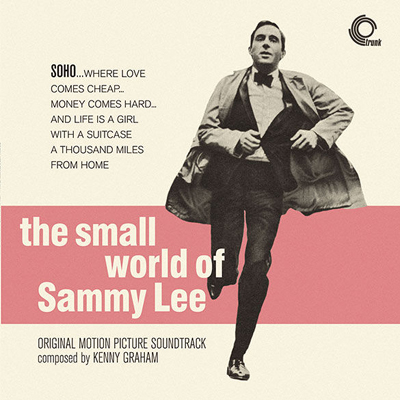 It starts with "Soho at Dawn" and an appropriately gentle, flute-driven cue that reminded me a bit of George Delerue's theme for The Conformist. The mood continues in "Peepshow Bins" but with tenor saxophone as the main voice.
"Thought at Home" is a little perkier with some nice interplay between electric guitar and percussion. The next piece, "Sammy 4", could be a cousin to "Soho at Dawn" but with conga drum and a slightly more swinging rhythm.
There's a lot of space in "The Hustling Starts" with horns, flute and percussion playing around each other. Eventually electric guitar enters for a duet with the flute and a reprise of the "Soho at Dawn" theme.
Things pick up with the lively "Dash to Bellman's", still the same combo we've been hearing but in a more energetic vein. (It seems that nobody knows who the musicians on this recording were). The music continues directly but with a trumpet solo in "Salt Beef".
"Four O'Clock Hop" is much hotter, with a Man with the Golden Arm-type feel to it and more aggressive drums and guitar. At first the mood of "Glasses? You Need Glasses?" is comic, with piccolo and timpani recalling cartoon music, but then it switches into an urgent, bongo-driven section.
Things get tense and suspenseful with "And None of Your Horse Manure" before becoming gentle and sleepy with "Patsy Asleep in the Flat", which has some beautiful tenor playing. The same tenor and melody continue in the next cue, "There's Never Been Anyone But You Sammy".
Flute comes in and the music remains serene but sounds sadder in "Some of Us Care Sammy". Things get active and start jumping again in the thirty-second "Get 'art of It!".
"It Just Wouldn't Work" is close to being a reprise of the main theme, with rumbling timpani for tension. The same mood continues for "Rue 902", the final track on this short but lovely CD. Thanks to Trunk Records for locating and releasing this great jazz score!
---
Last summer I signed on to a crowd-funding proposal to reprint some Australian comic strips. I only knew about it was because I had previously ordered a volume of reprints of Air Hawk and the Flying Doctor from the same people. (Eddie Campbell did the cover and that was enough for me. I also really like adventure strips and Air Hawk looked good.)
A second volume of Air Hawk was included in this crowd-funding thing, as well as a book of cartoons by Rob Feldman and, most interesting, reprints of Monty Wedd's Ned Kelly comic strip that ran in the Sydney Daily Mirror from September 22, 1974, to July 10, 1977.
This Ned Kelly book arrived recently and it is really cool.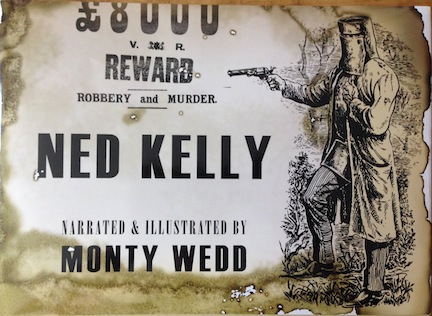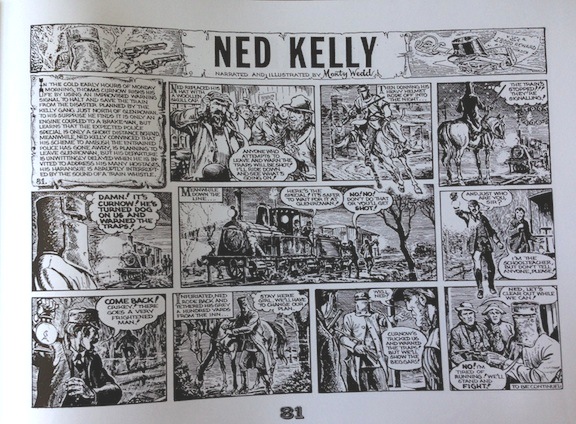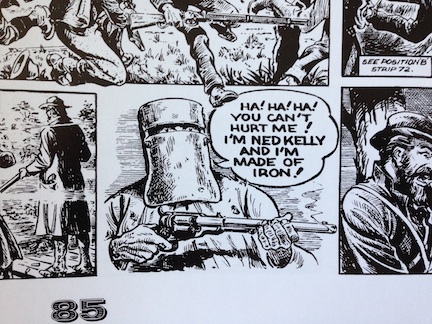 Thanks to Nat Karmichael, who made all this happen! In a note to me he mentioned that I was the only person in the United States to participate in this! I'll never take part in the Olympics, but I'm pleased to represent my country in the area of supporting reprints of newspaper comic strips.
---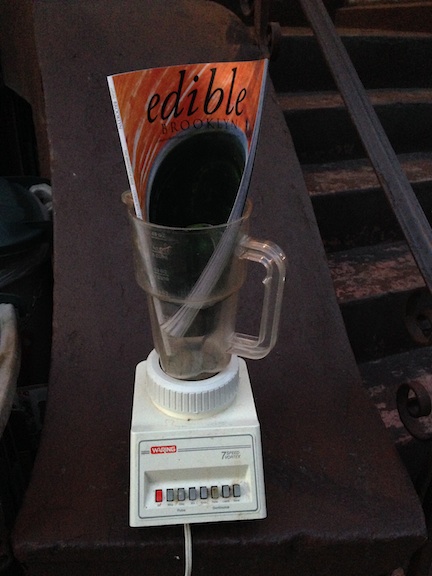 ---
Bernard Herrmann's all-strings score for Alfred Hitchcock's Psycho is one of the most famous of all time (as well as being the inspiration for the string-treatment for The Beatles' "Eleanor Rigby").
The movie is also something of a landmark. As daunting as the prospect of making a sequel to it must have been, the movie was probably an easier act to follow than its music.
But these things happen. Fortunately, the makers of Psycho II got one of the greatest soundtrack composers of all time to take on the challenge. Jerry Goldsmith's score for Psycho II is the 313th Soundtrack of the Week.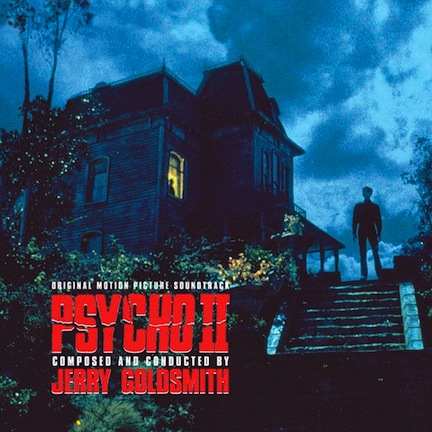 After a reprisal of Herrmann's well known murder music from the original film, Goldsmith takes the score in a different direction. A melancholy piano-based theme for Norman Bates, a victim himself, winds its way through the score. There's a lot of writing for strings but also tasteful use of synthesizers and Shelly Manne as one of the percussionists.
The moods alternate between creepy suspense and sad, wistful cues. There are echoes of some of Goldsmith's other work, such as The List of Adrian Messenger, and a few Morricone-like passages. It's an excellent listening experience and it made me want to see the movie.
---
Being middle-aged is so much better than being a teenager. If you need to be reminded of this, check out the Dutch movie Schemer.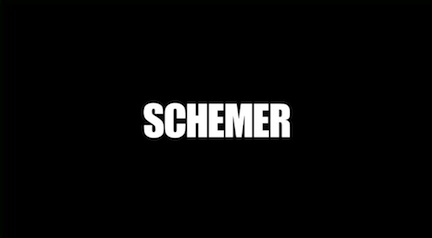 The title could be translated as either Twilight or Dusk. The decision to go with Dusk as the official English-language title might have been made by lawyers.
The movie is based on a real story of a group of teenagers who conspire to kill one of their friends.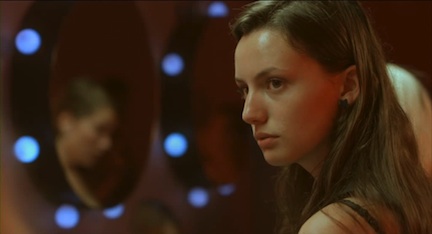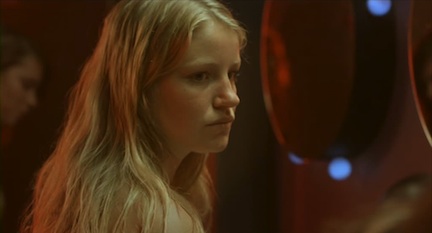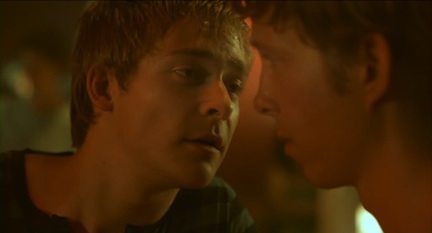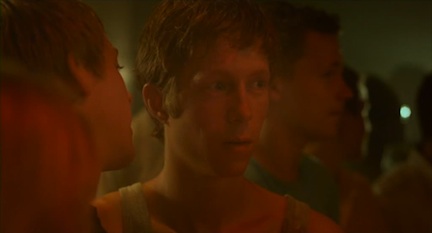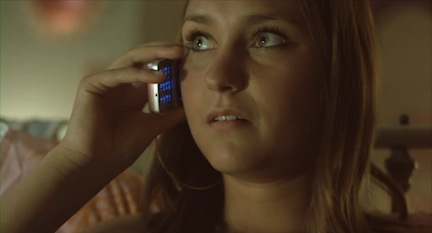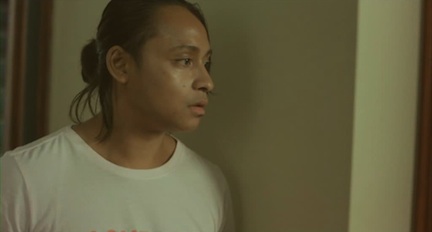 The movie is chilling and unexploitative. The actors seem perfectly natural and real. Motives are glimpsed under the surface but remain submerged in a swamp of insecurity, jealousy, repressed desire and rage.
The fact that this or something much like it actually happened gives the experience of watching it a eerie sort of sorrow. It's very well done.
---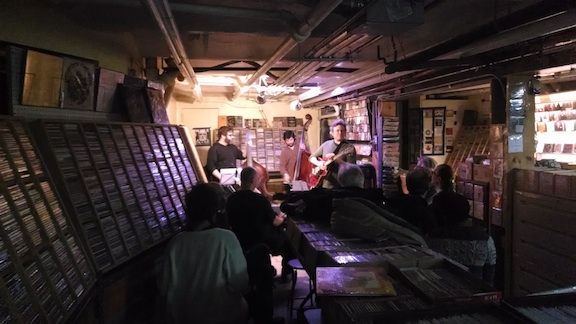 photo by Ed Price
We had a good show at the Downtown Music Gallery last Sunday. Those of you who were there, thank you for being part of the experiment. The results were encouraging. We might have to try it again!
---